Silver Creek Orchards
Growing the Finest Produce in Central Virginia
Pick-Your-Own Apples
2nd weekend in September & October
Saturday 9am-4pm
Location
3679 Pharsalia Road
Tyro, Virginia 22976
About us
This is our story
Silver Creek Orchards is a 7th generation family farm that lies at the base of the Blue Ridge Mountains.  The Flippin family has been growing fresh market apples in Tyro, Virginia since the mid 1800's. 
Today, Silver Creek Orchards grows high quality fresh apples that are packed and shipped all over the world. Heirloom cider varieties are also grown and pressed to be used for fresh & hard cider.
In 1999, Silver Creek Orchards planted their first wine grapes.  Ten varieties of wine grapes are grown on our farm. The fruit is harvested and sold to wineries throughout the state of Virginia.
Beef cattle have continued to graze our farm's bottomland for generation.  Through an aggressive cross breeding program, we pride ourselves on producing high performance beef cattle that are sold to feedlots across the United States.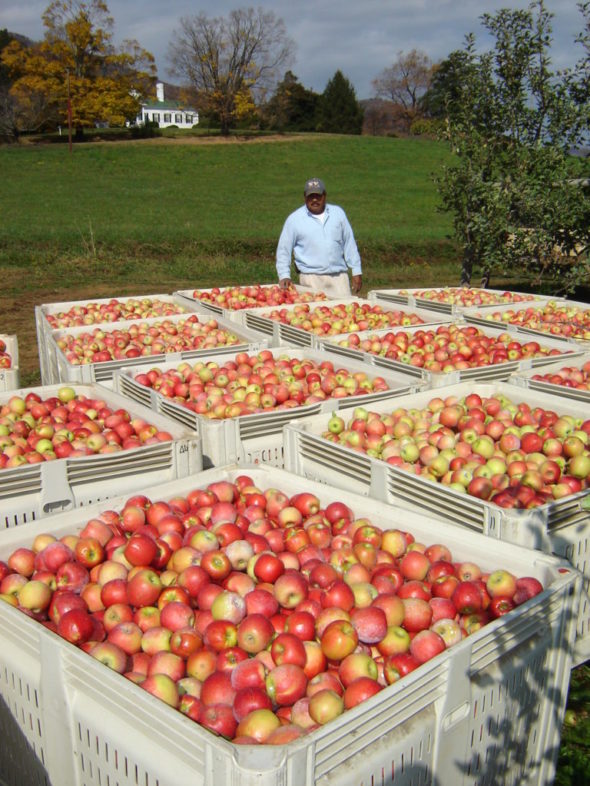 Silver Creek Orchards offers some exciting events throughout the year– fun for the whole family!
Pick-Your-Own Apples
2nd weekend in September
Red Delicious, Golden Delicious, Jonagold, September Wonder (Early Fuji), Virginia Gold, Mutzu
Saturday 9am-4pm
2nd weekend in October
Fuji, Rome, Granny Smith, Pippin, Arkansas Black
Saturday 9am-4pm